Browse through the Video Gallery for a selection of our Clients Social Media Videos.
Videos in the Video Gallery have been created by the Team at WirralDigital as part of their Complete Digital Marketing Solution. The videos are then broadcast via Social Media, such as Twitter, Facebook and YouTube, included in articles and blogs and can be added to websites as requested.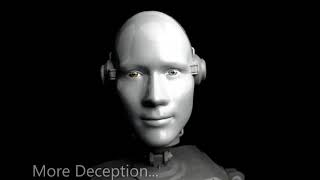 Arcadias Children 3 Pushley's Escape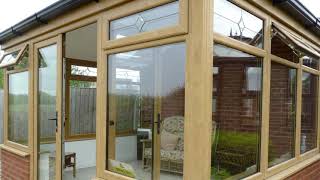 Prenton Glass Showroom, Hoylake, Wirral
Andalucia Inspiration from ILIV at Apollo Blinds and Curtains in Chester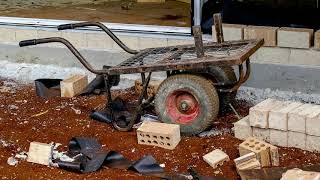 A Practical Guide to Alterations and Extensions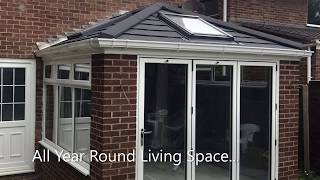 Conservatory Tiled Roof Conversions
Environmentally Friendly Blinds from Apollo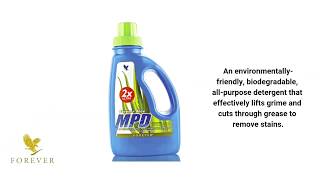 Household Cleaning Forever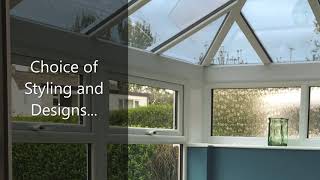 Another New Conservatory from Prenton Glass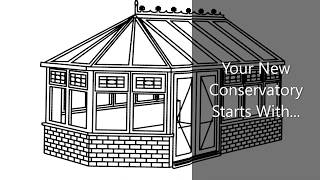 Prenton Glass Conservatories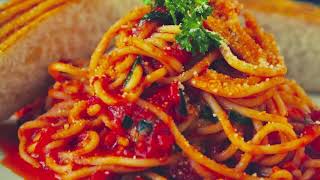 Classic Italian Food in Liverpool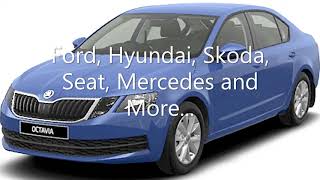 Car 'n' Cab Care Taxi Finance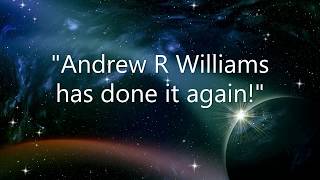 Arcadias Children 2 The Fyfield Plantation Reviews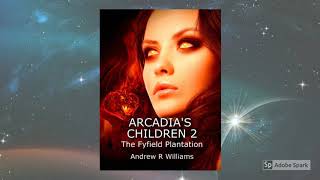 Arcadia's Children 2 The Fyfield Plantation Now Here
Intu Pleated Blinds and Roof Blinds from Apollo Chester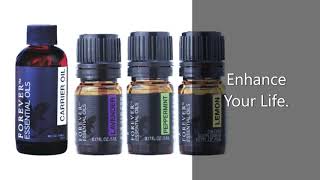 Essential Oils from Forever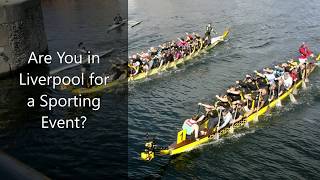 Having a Sporting Trip to Liverpool?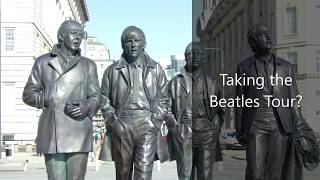 Coming to Liverpool?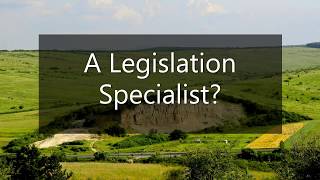 Landfill Geotechnical Design Specialist
Apollo Blinds and Curtains Chester Have Moved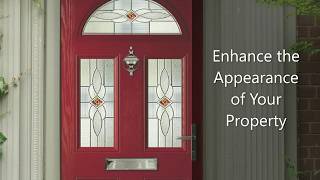 New Front Doors from Prenton Glass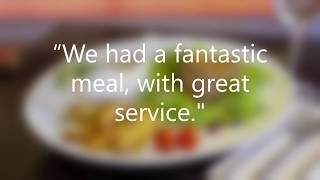 Bellini Liverpool Testimonials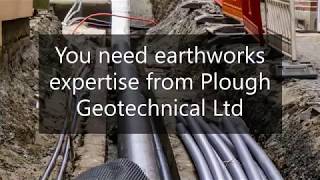 Earthworks Expertise from Plough Geotechnical Ltd
Children's Rooms from Apollo Blinds
More Inspiration from Apollo Blinds in Chester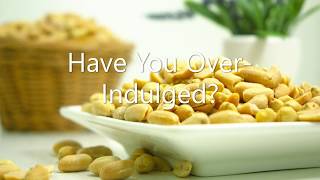 A Fresh Start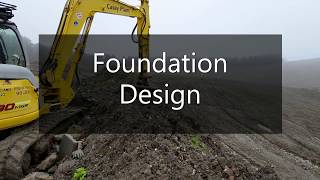 Geotechnical Training Courses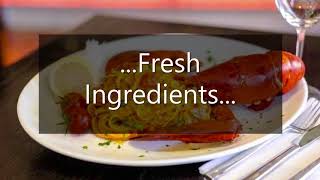 Bellini Restaurant and Cocktail Bar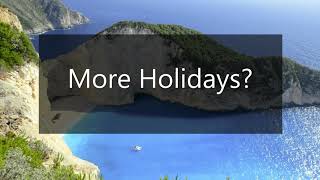 Live the Life of Your Dreams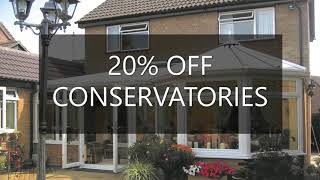 20% Discount available for January Installations from Prenton Glass
Inspiration from Apollo Blinds and Curtains Chester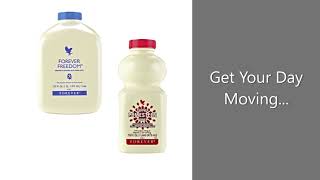 Forever Drinks & Gels from Lisa Nuttall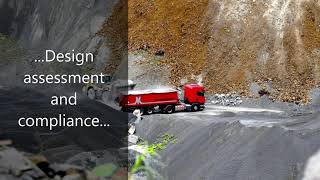 Slope and Quarry Stability from Plough Geotechnical Ltd
Motorised Roman Blinds from Apollo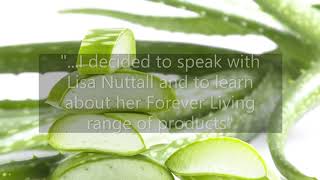 Lisa "Aloe" Nuttall Testimonial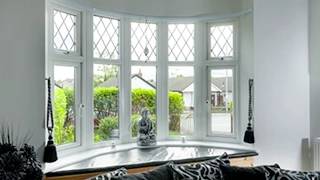 Customer Testimonials for Prenton Glass, Wirral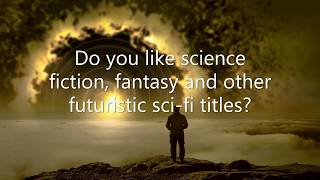 Arcadias Children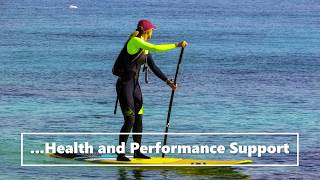 Nutritional Advice and Support for Wirral Based Athletes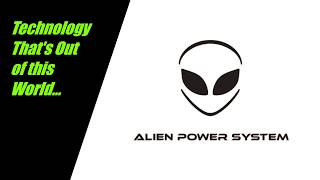 Alien Power System Arrival
Contemporary Roller Blinds from Apollo Blinds Chester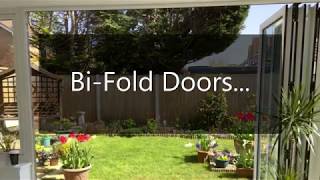 Bi Fold Doors from Wirral Based Prenton Glass
Apollo Blinds and Curtains Chester Showroom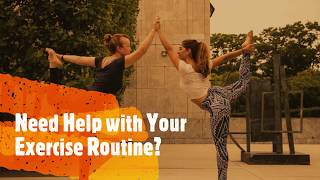 Lisa Nuttall Wirral Based Personal Health Coach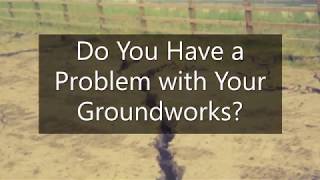 Do You Need a Geotechnical Expert Witness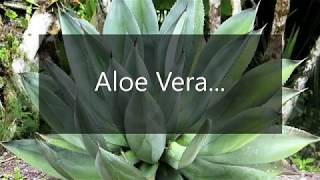 What is Aloe Vera?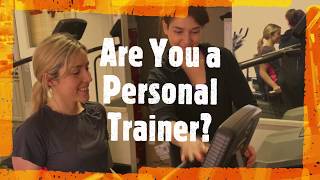 Fitness and Nutrition The Complete Package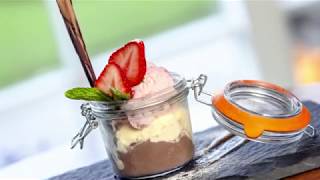 Summertime at Pollards Inn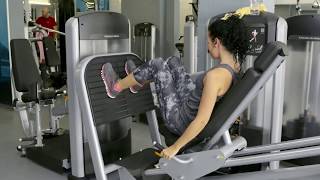 Lisa Nuttall Health, Fitness and Wellbeing
Cassette Blinds From Apollo Blinds Chester
Save changesApollo Blinds Awnings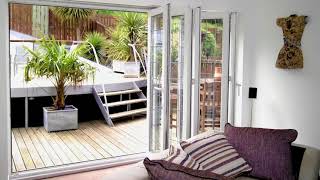 Prenton Glass, Wirral
Shutters From Apollo Blinds
Awnings and Canopies from Apollo Blinds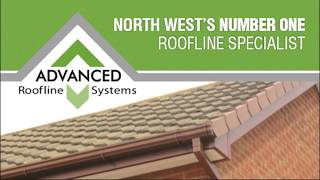 Advanced Roofline Systems NorthWest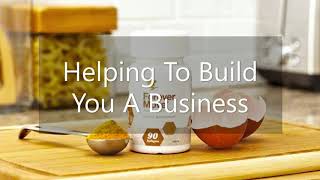 Build Your Future With Forever Products
Apollo Blinds Chester and Wirral Testimonials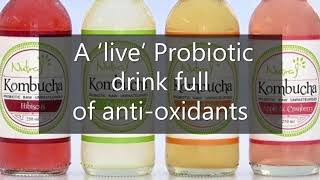 Nutra Kombucha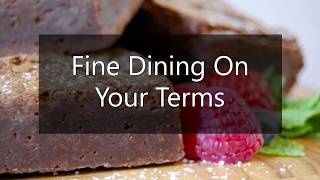 Peninsula Catering Wirral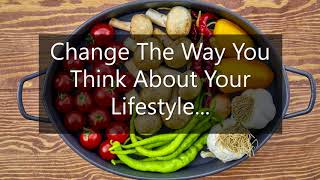 Food Lifestyle Change with Wirral's Lisa Nuttal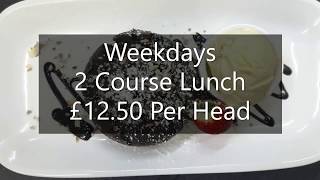 Pollards Inn Weekday Lunch
Duette Thermal Blinds from Apollo Blinds Chester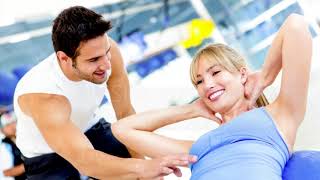 WESPA VIP, Complete Specialist Fitness Training on Wirral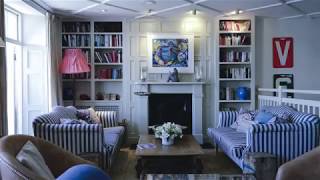 A New Home To Rent In 2018, Lighthouse Lettings, Wirral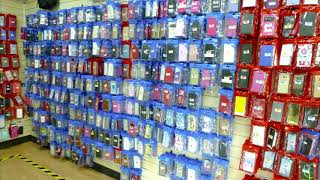 Mobile Phone or Money as Presents For Christmas, Wallasey Mobiles, Wirral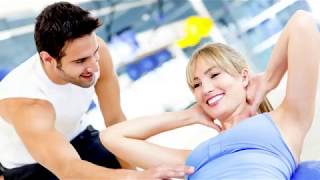 WESPA Sports & Rehabilitation Clinic, Birkenhead, Wirral
Customer Testimonial for Apollo Blinds, Wirral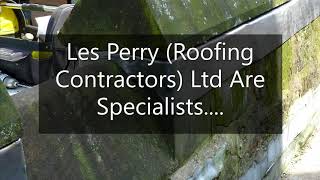 Specialist Roofing Lead Work on Heritage Properties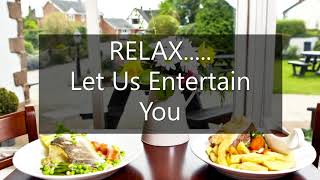 Visitors Over The Holidays Pollards Inn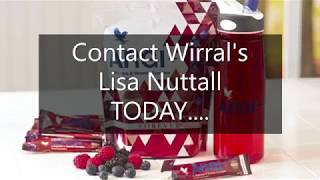 Still Time for Christmas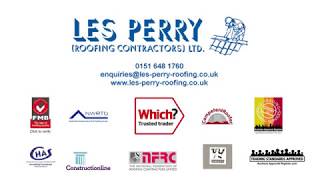 Les Perry Roofing Contractors Ltd Quick and Efficient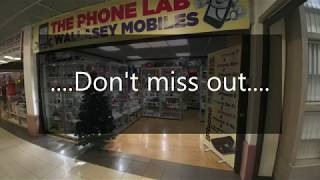 Wallasey Mobiles, Countdown to Christmas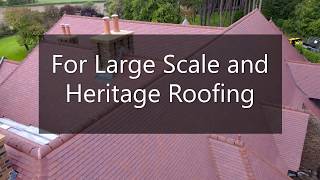 Perry Roofing Contractors Ltd Special Equipment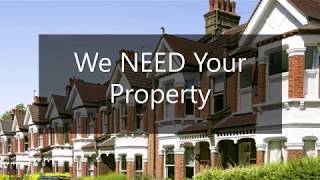 We Need Your Property Lighthouse Lettings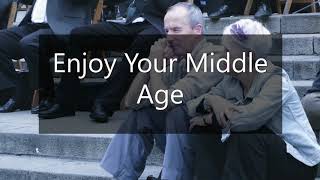 Your Financial Future with Elliot Fletcher Ltd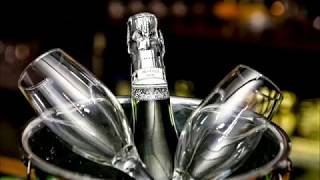 Celebrate The Festive Season at Pollards Inn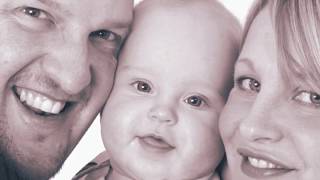 Colin Bermingham Photography Gift Vouchers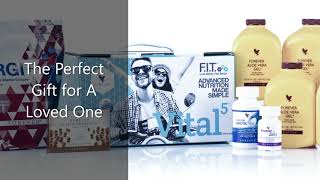 Forever Christmas Gifts from Lisa Nuttall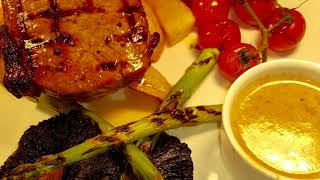 Pollards Inn Willaston Wirral Menu Choices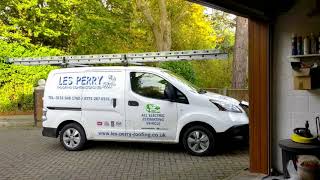 Les Perry (Roofing Contractors) Ltd – Large-scale project and heritage specialists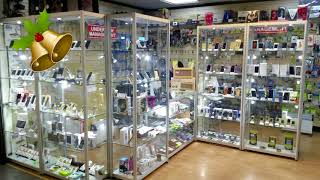 Wallasey Mobiles Christmas Club, Wirral
Apollo Blinds Roller Blinds for Every Room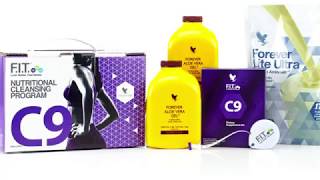 Lose Weight Before Christmas with Lisa Nuttall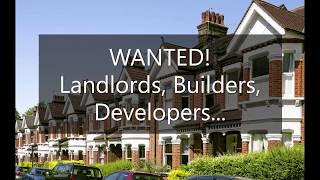 Lighthouse Lettings Wirral
Apollo Blinds Chester Showroom Refurbishment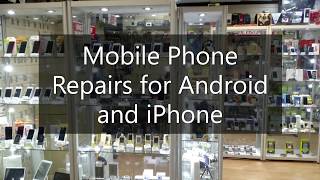 Wallasey Mobiles, Wirral Repair, Part Exchange and Sales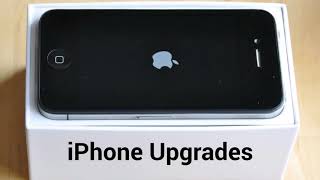 iPhone Repairs from Wallasey Mobiles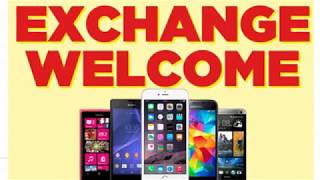 Wallasey Mobiles Buy and Sell Mobile Phones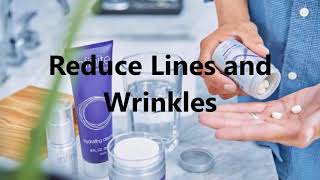 Infinite Skin Care from Forever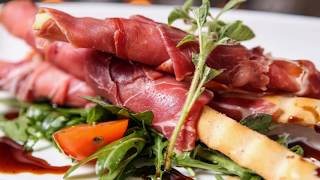 Early Week Treat at Pollards Inn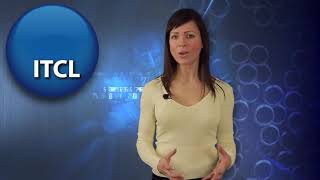 Marine Non Destructive Testing from Merseyside Based ITCL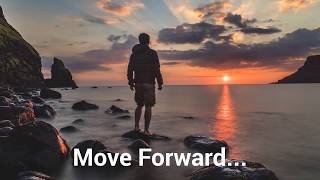 I Can't Cope with Getting Through the Next Hour, Day or Night
Blinds, Curtains and Awnings for Businesses
Smartbox from Apollo Blinds Chester and Wirral
Smartbox Awnings from Apollo Blinds Chester and Wirral
Eliminate Skylight Apollo Blinds Chester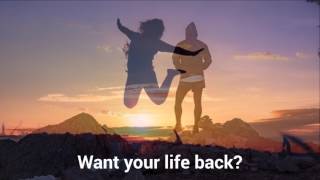 MTS Psychotherapy
Apollo Blinds Chester and Wirral Recent Work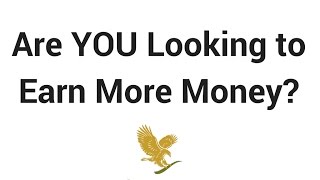 Recruiting Now in Wirral, Cheshire and Merseyside
Awning Installation from Apollo Blinds, Chester and Wirral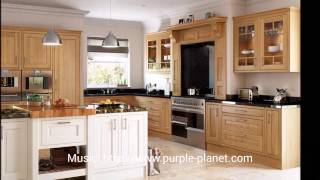 Oliver Green Kitchen Design and Installation, Wirral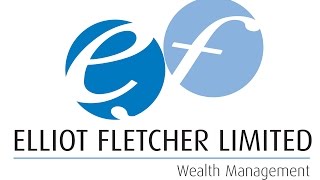 Elliot Fletcher Wealth Management
Apollo Blinds and Curtains, Chester and Wirral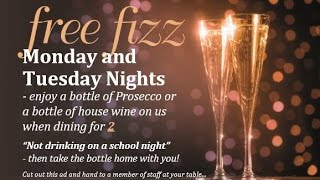 Free Fizz Mondays and Tuesdays at Pollards Inn, Willaston, Wirral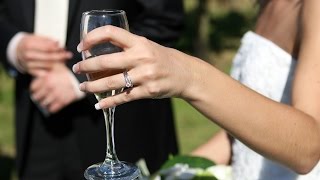 Say "I Do" to a Better You with the Forever F.I.T. C9 Program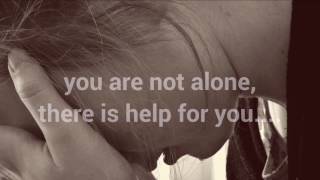 Are You Struggling with Stress?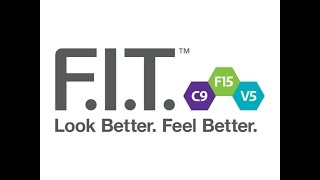 Forever F.I.T. Program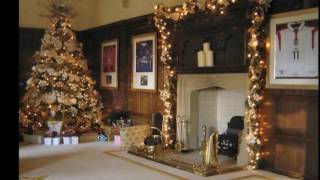 Professional Christmas Decorations
Awnings by Apollo Blinds, Chester and Wirral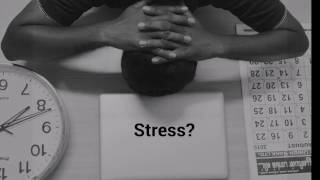 North West Psychology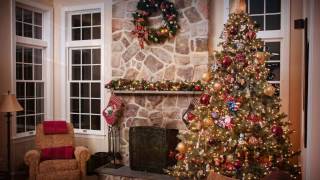 Professional Christmas Decorators For YOUR Home
Transform YOUR Home with Apollo Blinds and Curtains Chester and Wirral
Apollo Blinds & Curtains Chester & Wirral - Curtains and Roman Blinds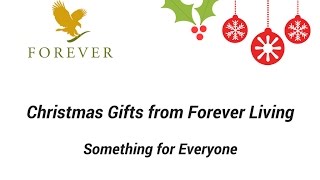 Christmas Gifts from Forever - Lisa Nuttall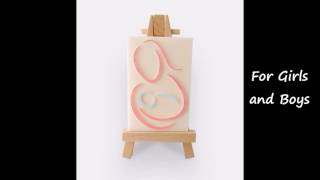 TUUS Sculptures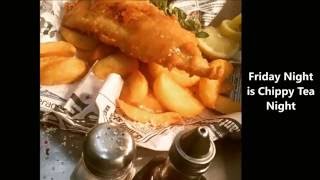 Pollards Theme Nights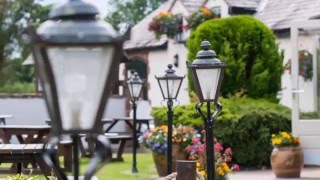 Pollards Inn , Willaston - Summer Garden
Arcadias Children 3 Pushley's Escape

Are You Ready?

Prenton Glass Showroom, Hoylake, Wirral

Windows, Doors, Conservatories, BiFold Doors, Garage Doors and much more....Visit our showroom in Meols/Moreton on Wirral .... or Call for a home visit ...01516 784 868

Andalucia Inspiration from ILIV at Apollo Blinds and Curtains in Chester

Here at Apollo Blinds we are constantly updating our ranges to bring you the very latest shading solutions. See the latest design inspiration from ILIV Fabrics, available through Apollo. To see our full product ranges in your home, contact Apollo Chester today!

A Practical Guide to Alterations and Extensions

Andrew R Williams is a surveyor who has written technical books on extensions and alterations to property, available on Amazon. It details the procedures, the problems and pitfalls of extending or altering property are discussed in this fully updated new edition. The author gives helpful advice on how to make the project go smoothly from beginning to end. This is a practical guide for those at the beginning of their career in building, or who want to be updated on the new regulations now in force.

Conservatory Tiled Roof Conversions

Is your conservatory too hot in the summer? Can't use your conservatory during the winter because it's too cold? Your conservatory is a valuable investment and is only being used part of the year? Would you like to change this and be able to use your conservatory throughout the year? There is an ideal solution. Tiled conservatory roofs from Prenton Glass, based on Wirral, replace the existing roof with a thermally efficient, tiled roof used lightweight specialist materials.

Environmentally Friendly Blinds from Apollo

The Greenscreen Sea-Tex™ project recovers plastic from coastlines and beaches around the world and turns it into roller blind screen fabric. Apollo Blinds, Chester - Helping you to care for your environment 01244 561 321

Household Cleaning Forever

Do you care for the environment? Are you looking for more products to help care for the environment but find it difficult? What about household detergents? Are you struggling to find a suitable product? The wait is over, household cleaning from Forever Living will tackle cleaning tasks whilst looking after the environment.

Another New Conservatory from Prenton Glass

Your Local Trusted Trader Specialists in uPVC Double Glazed Windows, Doors and Conservatories A friendly, family-run business serving the Wirral, Liverpool and Cheshire areas. Call us to arrange your free home visit and quote. 0151 678 4868

Prenton Glass Conservatories

At Prenton Glass, our conservatories are all tailor-made and designed to offer optimum space and value making them a superb addition to your home. Our specialist can design the perfect conservatory for you using our state of the art computer CAD software. At Prenton Glass we always use the latest manufacturing and construction techniques combined with traditional designs, to ensure that you and your family will enjoy your conservatory throughout the year, with next to no maintenance required. Buying your conservatory from Prenton Glass you can be sure that it is built to last with a 10-year guarantee as standard.

Classic Italian Food in Liverpool

Bellini is an authentic quality Italian restaurant in Liverpool city centre with a modern Italian cocktail bar, serving high standard international cocktails, Italian drinks and high standard, exciting Italian food. The owners are Young Italians, with a love for the UK, bringing an exciting Italian restaurant to the city's bustling restaurant scene. https://wirraldigitalblogs.co.uk/pizza-pasta-and-cocktails-in-liverpool

Car 'n' Cab Care Taxi Finance

Are you looking for a brand-new taxi vehicle? A nice new car, Hackney, 7 or 9-seater? Would you like a vehicle from Ford, Hyundai, Skoda, Seat, Mercedes or another leading brand of manufacturer? A new vehicle IS within your reach by arranging finance for your new taxi with Car 'n' Cab Care Ltd, your one-stop-shop for all taxi drivers.

Arcadias Children 2 The Fyfield Plantation Reviews

Andrew R Williams has done it again! The reviews for Arcadias Children: The Fyfield Plantation tell us that the new release is a perfect sequel to the first book in the series. The eagerly awaited second outing has not disappointed, continuing the rollercoaster journey through worlds filled with aliens, robots, clones, danger and intrigue. Following the success of Arcadia's Children: Samantha's Revenge, this adventure is even more captivating than the first.

Arcadia's Children 2 The Fyfield Plantation Now Here

The Wait is Over – Arcadia's Children 2 is Here! If you have been expecting the next Arcadia's Children novel, then the wait is over. Released on February 1st 2019, Arcadia's Children 2: The Fyfield Plantation, will once again take us on a continuing rollercoaster journey through worlds filled with aliens, robots, clones, danger and intrigue. Following the success of Arcadia's Children: Samantha's Revenge, this adventure is even more captivating than the first.

Intu Pleated Blinds and Roof Blinds from Apollo Chester

If you're looking for a sleeker alternative to our more traditional blinds, then look no further than our range of Intu® blinds. Designed to fit seamlessly within the frames of most modern windows, bi-fold doors, tilt and turn windows and conservatories, they add the finishing touches to any room in your home.

Essential Oils from Forever

Do you use Essential Oils? Is aromatherapy part of your life? Are you harnessing the power of nature to enhance your life? Did you know that there is a range of essential oils from Forever Living and available to you right now? As with all other Forever products, the Essential Oil range has been carefully selected and produced using the highest of standards and available from Lisa Nuttall, your Wirral based Forever specialist.

Having a Sporting Trip to Liverpool?

Are you visiting Liverpool for a sporting event? After your day, treat yourselves to a first-class cocktail and superb Italian food. Bellini in Liverpool City centre will complete any trip to Liverpool

Coming to Liverpool?

Bellini Italian restaurant in Liverpool City Centre is a modern blend of a first-class Cocktail Bar and a high-quality Italian restaurant. The two elements of this venue combine to present an Italian charm, great food and drinks in a modern setting. Bellini offer dishes using the finest ingredients sourced locally and imported directly from Italy for that authentic taste. Vegetarian-Friendly, Vegan options and Gluten Free options are all available. 0151 236 0411 bookings@bellinicocktailbar.com

Landfill Geotechnical Design Specialist

Landfill can be an area of land that is used to dispose of waste materials, either on top of the ground or by filling an unwanted hole in the ground. The materials that are sent to landfill have changed over the years and strict legislation governs what can and cannot be sent to landfill. What is crucial to any landfill site is that a Landfill Geotechnical Design Specialist oversees the design, filling and future of any site.

Apollo Blinds and Curtains Chester Have Moved

Apollo Blinds and Curtains Chester Have Moved! Our NEW showroom is now in Saltney, not far from Chester city centre, much easier to find and has FREE parking right outside! Same great service, same great products but now you can browse for as long as you want. We will still come and visit at your home if you want a home visit to discuss your blinds, curtains, soft furnishings and to get an accurate quote, but a visit to the showroom will ensure that you see all the fabrics, styles and fittings, before arranging your home visit.

New Front Doors from Prenton Glass

Does Your Front Door Make an Impression? It will do but is it the right impression. Generally, the first thing you and visitors see when approaching your home is the front door. Everyone must walk through your front door and the condition and quality of your door will create an immediate impression, be it good or bad.

Bellini Liverpool Testimonials

Have you been to Bellini Italian Restaurant and Cocktail Bar in Liverpool? Not just a superb Italian restaurant, but a wonderful Cocktail Bar also. Serving incredible tasting, authentic Italian dishes alongside perfectly mixed cocktails.

Earthworks Expertise from Plough Geotechnical Ltd

Are you involved with a building project? Clearing and preparing a site for a new construction? Landscaping an area for development or creating embankments, slopes or landfill? Are you involved with roads and railways and need ground preparation as part of the project? You need earthworks expertise from Plough Geotechnical to ensure your prepared ground is fit-for-purpose and meets all compliance and regulations.

Children's Rooms from Apollo Blinds

At Apollo Blinds they are constantly updating their ranges to bring you the very latest decor for Children's rooms and you can see their full product ranges in your home, so contact Apollo Blinds today to arrange your free, no-obligation home consultation.

More Inspiration from Apollo Blinds in Chester

Independent research tells us that the first step to choosing the perfect dressing for your window starts with colour choice. Finding the perfect match or compliment to your existing or new interior scheme will be influenced by your own personal taste, your furnishings and the style of your windows too. For inspiring ideas, expertly delivered, contact Apollo Blinds - 01244 561 321

A Fresh Start

Are YOU looking for a fresh start? Health, wellbeing, weight-control proving a struggle? Getting first-class guidance and support can help you reach your goals. Give Lisa ring and talk through how you can make a fresh start.

Geotechnical Training Courses

Plough Geotechnical are a Wirral based team of Geotechnical engineers, providing a specialist service using state of the art modelling software package, extensive hands-on experience, delivering expert analysis, designs and impartial witness assessment services. Alan Binns, Director of Plough Geotechnical Ltd is passionate about delivering a first-class service to all his clients and is always happy to discuss any geotechnical issues that you may be experiencing or offer support for new projects and developments.

Bellini Restaurant and Cocktail Bar

Bellini Restaurant and Cocktail Bar - An authentic quality Italian restaurant in Liverpool city centre with a modern Italian cocktail bar. Serving high standard international cocktails, Italian drinks and quality, exciting Italian food in the heart of Liverpool

Live the Life of Your Dreams

What drives you to work hard at your job? Is more money an incentive? Perhaps you would like a new car? Maybe you'd like to spend more time travelling with your family? Are you frustrated that you are not achieving your dreams? If you are ready for a change and want to live the life of your dreams, then its there for you to discover.

20% Discount available for January Installations from Prenton Glass

Prenton Glass, based from their showroom in Moreton on Wirral, are delighted to offer customers up to 20% discount off all their products for new orders placed and installed in January 2018. If you are looking to replace windows, doors, install bi-fold doors or have a conservatory or orangery built, then take advantage of a 20% discount available for January installations from Prenton Glass.

Inspiration from Apollo Blinds and Curtains Chester

If you're struggling to find the right window dressing solution that satisfies your needs or simply in need of a bit of inspiration then call the window blinds experts at Apollo Blinds Chester. We have a range of innovative solutions for even the most difficult of window dressing challenges and a wealth of industry expertise, so you can be sure of only the very best impartial advice on anything from child safety to remote control and motorisation.

Forever Drinks & Gels from Lisa Nuttall

Lisa Nuttall is a Wirral based specialist adviser and distributor of the unique range of Forever products. She can guide you through how to repair and re-nourish your skin along with helping you cleanse, tone, lose weight and get a fitter body. Get in touch with Lisa, have a chat and discover how Aloe vera products from Forever could help improve your life.

Slope and Quarry Stability from Plough Geotechnical Ltd

Once a slope has failed, it can be very expensive and complicated to put right, so it is essential to complete the correct calculations in advance. With Plough Geotechnical Ltd, you will get access to a unique combination of the very latest modelling software (FLAC/SLOPE™) and five decades of first-hand experience to help you create safe and stable slopes and quarry access routes.

Motorised Roman Blinds from Apollo

The finish and appearance of Roman blinds will add a touch of class and luxury to your home. To help you choose, there is a spectacular range of Roman blinds and matching cushions from Apollo Blinds in Chester.

Lisa "Aloe" Nuttall Testimonial

Lisa Nuttall, a Wirral based specialist in all things Aloe, can help guide you through the healing properties of Aloe Vera and support the 10 reasons to use Aloe vera from Forever Living website.

Customer Testimonials for Prenton Glass, Wirral

You may be looking to replace your windows, renew your front door, install bi-fold doors or possibly to have a new conservatory built. Have you done one of the hardest choices and narrowed down your supplier yet? This can be the hardest part of any decision and the one you may worry about the most. You will be parting with your hard-earned cash and letting strangers into your home, so you need to do your best to ensure the team you choose are right for you and your family.

Arcadias Children

Are you ready for a cracking good read? Do you like science fiction, fantasy and other futuristic sci-fi titles? What about a friend or partner, do they like this genre? Released on March 1st 2017, Arcadias Children - fantasy fiction novel is the first offering from Andrew R Williams and what a first novel it is too. The book is certainly fantasy, fiction, sci-fi genre and is an exciting place, full of aliens, robots, clones and futuristic worlds, often mixing with real-world, creating a means of escape and excitement for the reader.

Nutritional Advice and Support for Wirral Based Athletes

Are you an Athlete? Take part in sport at a competitive level? Are you training for an event or looking to improve your performance? Maybe you are just looking to get fitter and take part in a fun-fun, compete in your first triathlon or take your training to the next level. Whatever your motivation, fitness, weight loss or goals, you should take advice from a specialist who can help you and ensure that you are on the right track. Lisa Nuttall offers that specialist nutritional advice and support for Wirral based athletes.

Alien Power System Arrival

Technology that's out of this world! Landing on Earth soon! - Alien Power System

Contemporary Roller Blinds from Apollo Blinds Chester

The smooth lines and superior finishing touches of our roller blinds lend themselves ideally to settings such as kitchens and bathrooms, or blackout in bedrooms or luxury in the lounge.

Bi Fold Doors from Wirral Based Prenton Glass

Bi-fold doors have revolutionised the way we use the living, social and outdoor spaces in our homes. Through simple yet innovative design, these doors create a seamless indoor-outdoor space perfect for entertaining, family life and getting the most from your garden.

Apollo Blinds and Curtains Chester Showroom

Apollo Blinds and Curtains in Chester has something for every taste, decor or pocket with our vast selection of Venetian, Wooden, Vertical, Roman, Calico, Conservatory, Duette and Roller blinds. Wirral, Chester, Warrington, Liverpool, Cheshire

Lisa Nuttall Wirral Based Personal Health Coach

Lisa Nuttall will work with you and develop your own, bespoke program that can lead to an improved lifestyle through introducing a healthier diet, a suitable fitness cycle and to create an overall lift in your mental wellbeing by feeling fitter and healthier.

Do You Need a Geotechnical Expert Witness

If you need some expert advice and understanding of any Geotechnical issues that your project may be facing, then contact Alan at Plough Geotechnical Ltd for an initial, informal chat about how you may be able to work together. http://www.ploughgeo.co.uk/blog-articles/alan-binns-geotechnical-expert-witness-at-plough-geotechnical-ltd

What is Aloe Vera?

What is Aloe Vera? We see it in supermarkets, health stores, drinks, cosmetics and ointments. It appears in toothpaste, skin lotions, sunburn creams and many other health and cosmetic products. But what is Aloe Vera? Lisa Nuttall is a Wirral based specialist adviser and distributor of the unique range of Forever products. She can guide you through how to repair and re-nourish your skin along with helping you cleanse, tone, lose weight and get a fitter body.

Fitness and Nutrition The Complete Package

Wanted – Wirral based Fitness Coaches! Are you working in the fitness industry? Are you a personal fitness coach or physical trainer? Do you work independently in a local gym? Are you helping people to getter fitter and healthier? Maybe you teach Yoga or Pilates. Lisa Nuttall, a Wirral based health, wellness and nutritional specialist, is looking to meet and team up with dynamic Fitness Coaches to create the ultimate Health, Fitness, Nutrition and Well-Being package available across North West.

Summertime at Pollards Inn

Enjoy the summer sunshine at Pollards Inn, Willaston. Beautiful home cooked food, great drinks and lovely, manicured gardens - kick back and enjoy the summer! http://www.pollardsinn.co.uk #beergarden #alfresco #food #gastropub #wirral #chester

Lisa Nuttall Health, Fitness and Wellbeing

Lisa Nuttall, specialist Health, Fitness and Wellbeing Coach for people across Wirral and Merseyside

Cassette Blinds From Apollo Blinds Chester

Cassette Blinds from Apollo Blinds in Chester. No fuss fitting, beautiful designs and colours, FREE home consultation......just give Marc and his team a ring for an appointment 01244 561 321

Save changesApollo Blinds Awnings

Apollo Awnings and Canopies extend your outdoor living space and offer practical, stylish shading. At Apollo, all our awnings and canopies are made to fit perfectly over your window or patio doors. Practical and stylish, an awning can add space to your home and garden as well as protect you, your children and furniture from the sun's damaging UV rays.

Prenton Glass, Wirral

Prenton Glass, specialists in uPVC double glazed windows, doors and conservatories are a Wirral based, family run business serving Wirral, Liverpool and Cheshire.

Shutters From Apollo Blinds

Light, airy and incredibly stylish, Shutters are the ideal choice when it comes to adding a touch of character to your home. The Apollo Shutter collection has been designed to offer you a stylish and practical alternative to traditional blinds and curtains that will not only look stunning in any home but allow you to control light and shade effortlessly.

Awnings and Canopies from Apollo Blinds

At Apollo Blinds, Chester, all our awnings and canopies are made to fit perfectly over your window or patio doors. Practical and stylish, an awning can add space to your home and garden as well as protect you, your children and furniture from the sun's damaging UV rays. Call now for your free visit and quote 01244 561 321

Advanced Roofline Systems NorthWest

Advanced Roofline Systems is North West area's No 1 Swish and Concord approved installer for all replacement PVCu roofline products such as Fascias, Soffits, Bargeboards, Cladding, Dry Verge and Guttering. We can enhance your property with new maintenance free PVCu Fascias, Soffits, Guttering, Barge Boards, Cladding & Dry Verge to replace your old high maintenance wooden fascias and Soffits. A PVCu roofline from Advanced Roofline Systems will also improve the value and cosmetic appearance of your home forever. If you require any further information about our products, call us FREE on 0808 178 8585 and we will be delighted to hear from you.

Build Your Future With Forever Products

Earn extra income and build your financial future with Forever Aloe Vera based products. Full training and support given by Wirral based Lisa Nuttall. http://freedomtoearn.myforever.biz/

Apollo Blinds Chester and Wirral Testimonials

Testimonials for the great work from Apollo Blinds and Curtains - Wirral, Chester, Liverpool and Warrington. Ring Now and Book an Appointment for a FREE Home Visit. 01244 561 321 http://www.apollo-blinds.co.uk/chester/

Nutra Kombucha

A refreshing alternative to sugar-laden drinks full of chemicals and preservatives. Kombucha is low in carbohydrate, sugar and calories (averaging around 50 calories per bottle) and compliments any diet. Kombucha is suitable for vegetarians, vegans and is dairy and gluten free.

Peninsula Catering Wirral

Whatever the occasion, our Outside Catering Service is the fine dining experience you've always dreamed of, from the comfort of your own home or office. Our chefs will provide you with restaurant quality food, with an added personal touch to give you an unforgettable experience.

Food Lifestyle Change with Wirral's Lisa Nuttal

Have you had too many treats over the holiday period? A little more alcohol than usual along with too many late nights? Gained a few pounds recently and feeling unfit and bent out of shape? At this time of year there are lots of diets and lose weight quick gimmicks. For a tried, tested and personal weightloss and fitness plan, you need to do something different. You can lose and tone with Lisa Nuttall, Wirral based expert in the Forever range of products.

Pollards Inn Weekday Lunch

Are you looking to go out for a lovely lunch on Wirral? Want to try somewhere different, with delicious food and a warm and inviting atmosphere? With friends, family or business, treat yourself to the delicious lunch menu at Pollards inn, Willaston, Wirral. Head Chef and the Team have created a superb 2 Course Lunch Time Menu, served weekdays from 12.00 – 2.30pm, priced at £12.50 per head.

Duette Thermal Blinds from Apollo Blinds Chester

Apollo Blinds and Curtains, based in Chester and Wirral are specialists that can help and advise you to design and choose your conservatory blinds, the styles and the fabrics available, all in the comfort of your own home.

WESPA VIP, Complete Specialist Fitness Training on Wirral

Are you looking to get fit, lean, lose body weight? Need specialist support and guidance to help you on your journey? Maybe you want to improve your sense of well being and make changes to reduce the risk of heart disease and diabetes. There is an option for you, a completely different approach to all-around fitness and health; WESPA, Complete specialist fitness training on Wirral.

A New Home To Rent In 2018, Lighthouse Lettings, Wirral

Lighthouse Lettings, Wirral are a specialist Lettings Team, working with tenants and landlords across Merseyside and NorthWest. They are passionate about matching the right tenants, the right landlords and the right properties, creating a secure and fair deal for everyone.

Mobile Phone or Money as Presents For Christmas, Wallasey Mobiles, Wirral

A New Phone for Christmas? Perhaps some spending money? Wallasey Mobiles have hundreds of Mobile Phones and Thousands of accessories. Why not treat yourself to a new to you phone or matching accessory. Wallasey Mobiles, inside The Cherry Tree Centre, Liscard, Wallasey,

WESPA Sports & Rehabilitation Clinic, Birkenhead, Wirral

WESPA have created a state-of-the-art facility in Wirral, providing a safe environment for all ages, where athletes can train using world-class equipment, supervised by professionally trained coaches. For those that have sports-related injuries, there is a Sports Injury & Rehabilitation Clinic on-site, helping you on the road to recovery. Contact Us today for more info....

Customer Testimonial for Apollo Blinds, Wirral

Marc I have been meaning to send you a note to say thank you very much for the blinds. They look amazing, we have had lots of comments. Your fitters and support staff did a great job and the advice we received from your good self was spot on Thank you again Sue and Rob Apollo Blinds and Curtains, Wirral, Chester, Liverpool, Warrington http://www.apollo-blinds.co.uk/wirral/index.php

Specialist Roofing Lead Work on Heritage Properties

Is the lead-work on your older property failing? Are you experiencing leaks, damp in your property or just worried that repairs need to be done? Les Perry (Roofing Contractors) Ltd have a team of specialists who are highly trained in all aspects of lead-work and can return your roof back to its former glory! Contact Us for more information https://www.les-perry-roofing.co.uk/

Visitors Over The Holidays Pollards Inn

Have you got visitors coming over the holidays? Pollards Inn, Willaston, Wirral offer a perfect solution to those worrying about entertaining, cooking and space. With beautiful surroundings, delicious food and drinks and rooms to stay overnight...there really is no reason to worry. Let Pollards Inn take the strain

Still Time for Christmas

There's still time to buy that perfect gift for Christmas. Aloe based Health and Beauty products from Forever. Contact Wirral's own Lisa Nuttall today to ensure your loved one gets the gift they will love. Give Lisa a ring NOW – 0798 156 8375 E mail her directly – thealoelady@flp.com Or visit her website – http://lisanuttall.myforever.biz/store/

Les Perry Roofing Contractors Ltd Quick and Efficient

Fast and Efficient Roofing from Les Perry (Roofing Contractors) Ltd! Professional, all fully-trained and specialists in regular, large-scale and heritage roofing projects.

Wallasey Mobiles, Countdown to Christmas

CHRISTMAS PRESENTS and STOCKING FILLERS - Mobile Phones, iPhone, Samsung, Android, Cases, Screen Protectors, Gadgets and loads more ideas. The Head Elf says to hurry...as stock is selling fast. Wallasey Mobiles, The Cherry Tree Centre, Liscard, Wirral

Perry Roofing Contractors Ltd Special Equipment

Les Perry (Roofing Contractors) Ltd are a leading roofing company based on the Wirral, providing a wide range of services which are carried out by fully trained and experienced roofing contractors. They are proud to have and use various items of specialist equipment, providing a superb service for all large scale and heritage roofing projects.

We Need Your Property Lighthouse Lettings

We need rental properties and landlords across Wirral. Whether you're renting out a property or searching for a new home, we'll help you find what you're looking for. We work with landlords and tenants across the Wirral to match the right people to the right properties and secure a fair deal for everyone.

Your Financial Future with Elliot Fletcher Ltd

Plan your Financial Future with Elliot Fletcher Ltd. Independent Financial Advisors who can help guide you through your plans to build a financially secure future. Based in Liverpool, call now to make an appointment with one of the team 0151 709 2299

Celebrate The Festive Season at Pollards Inn

Celebrate the holiday season with friends and family at Pollards Inn, Willaston, Wirral. Superb food and drink in beautiful surroundings. http://www.pollardsinn.co.uk/

Colin Bermingham Photography Gift Vouchers

Contemporary photography of Families, Children, Adults, Babies & Dogs. Colin Bermingham Portraits, based on Wirral, offers superb value for money from this professional photographer. Gift Vouchers available.

Forever Christmas Gifts from Lisa Nuttall

Have you bought all your Christmas Presents yet? Why not give a present that your loved one will be really pleased with, him or her. Forever Products have something to suit everyone and to suit your budget. Forever Aloe Vera Products from Wirral based Lisa Nuttall

Pollards Inn Willaston Wirral Menu Choices

Treat yourselves to a meal at Pollards Inn in Willaston, Wirral. There's a superb choice for all the family. Join us this week, ring to book - 0151 327 4615

Les Perry (Roofing Contractors) Ltd – Large-scale project and heritage specialists

Les Perry (Roofing Contractors) Ltd – Large-scale project and heritage specialists provide a premier service for both residential and commercial projects. The Wirral based company are leaders in their field when the project becomes more complex and requires a superior level of experience and training.

Wallasey Mobiles Christmas Club, Wirral

The Perfect Christmas Present from Wallasey Mobiles. Choose your phone, pay a deposit and pay for it weekly until Christmas. Call in today and join our Christmas Club - 0151 639 7750

Apollo Blinds Roller Blinds for Every Room

If you need new roller blinds for your home and would like a specialist to visit your home, then make contact and one of the team will help guide you through the choice and options in the comfort of your own home.

Lose Weight Before Christmas with Lisa Nuttall

Have you gained a few pounds recently? Too many treats? Perhaps a little too much alcohol? Feeling unfit and a little out-of-shape? Perhaps you have tried various diets and are failing to stick to them? Now's the time to lose weight and tone your body with Wirral's own Lisa Nuttall and the Forever F.I.T. Program.

Lighthouse Lettings Wirral

Lighthouse Lettings, based in Wallasey have a shortage of properties to rent and have prospective tenants queuing up for different types of accommodation to rent across the region. https://wirraldigitalblogs.co.uk/wanted-landlords-properties-rent-wirral

Apollo Blinds Chester Showroom Refurbishment

Apollo Blinds and Curtains, based in Chester, Liverpool, Warrington and Wirral are specialists that can help you choose your designs, styles and fabrics, all in the comfort of your own home.

Wallasey Mobiles, Wirral Repair, Part Exchange and Sales

Wallasey Mobiles in Liscard - Mobile Phones and Accessories - Repairs, Part-exchange, Upgrades, New Phones https://www.facebook.com/wallaseymobiles/

iPhone Repairs from Wallasey Mobiles

iPhones, Android, repairs, part-exchange, wewww.purple-planet.com buy and sell phones and have a great range of accessories! Come and see us in The Cherry Tree Centre in Liscard, Wirral https://www.facebook.com/wallaseymobiles/

Wallasey Mobiles Buy and Sell Mobile Phones

We BUY and SELL mobile phones! We part-exchange mobiles! I-Phone and Android. We REPAIR mobile phones, often while you wait. Come and see us in the Cherry Tree Centre, Liscard, Wirral

Infinite Skin Care from Forever

Infinite, by Forever helps to restore the skins moisture balance, stimulates healthy collagen levels and reduces the appearance of fine lines and wrinkles. With a unique blend of Aloe, Peptides, natural minerals, botanicals and science, the benefits are truly outstanding and can result in a significant improvement in the quality of your skin. http://www.wirraldigital.co.uk/foreve... Music: http://www.purple-planet.com

Early Week Treat at Pollards Inn

A fantastic, early week treat is waiting for you at Pollards Inn, a charming sandstone pub, and restaurant, set in its own gardens in the heart of Willaston village on the Wirral – Cheshire border, close to Chester, North Wales and Liverpool. Start the week in style with delicious food in a relaxed atmosphere and enjoy a bottle of fizz or wine on the house! Music: http://www.purple-planet.com

Marine Non Destructive Testing from Merseyside Based ITCL

ITCL are specialist in undertaking Non Destructive Testing across all areas of the Marine and Maritime industry. With a wide range of inspection services, they cover all marine metal structures and composite components including carbon fibre and glass fibre. Marine non destructive testing from Merseyside based ITCL will ensure that vessel inspection requirements are carried out in accordance with current marine industry survey, maintenance and repair regulations and practices.

I Can't Cope with Getting Through the Next Hour, Day or Night

For those less able to cope, these daily pressures can mount and become a huge barrier to being able to move forward. Sometimes coping with the next hour, day or getting through the night can be a massive challenge and disrupt the person's life, adding to the stress on the coping system and creating further upset. Music: http://www.purple-planet.com

Blinds, Curtains and Awnings for Businesses

Apollo Blinds have an incredible range of designs, styles, fabrics and fittings to ensure that you have the best possible option fitted to your business. The team have extensive knowledge about all the materials and specifications and will present the ideal solution for your specific business needs.

Smartbox from Apollo Blinds Chester and Wirral

Smartbox Awnings from Apollo Blinds Chester and Wirral

Apollo Blinds and Curtains, based in Chester and Wirral, are specialists in creating beautifully designed awnings and canopies that will compliment any business. They fit perfectly over your doors and windows and create that extra, usable space that you have always wanted for your clients and customers, providing protection for people and furniture from the suns damaging UV rays, allowing more safe time outdoors. http://www.wirraldigital.co.uk/business-awning-canopy-apollo-blindsbusiness-awning-or-canopy-from-apollo-blinds/

Eliminate Skylight Apollo Blinds Chester

Are you baking in your conservatory? Have to move into the house when the sun comes out? Can't watch the TV because of the bright light? Perhaps you find the conservatory cold at night or during the winter months? Do you find yourself sitting in the house rather than in your expensive conservatory? Conservatory Blinds from Apollo Blinds Chester and Wirral, give you the control that you need over the light, heat and cold and will give you back that living space you lose when the weather is against you.

Apollo Blinds Chester and Wirral Recent Work

Recruiting Now in Wirral, Cheshire and Merseyside

Are you looking for a new job? Need to earn more money? Want a little more financial flexibility? Perhaps you have a part-time job and need to increase your working hours? Wouldn't it be great to have an opportunity to work when you want, as hard as you want and for as long as you want! Wirral based Lisa Nuttall is looking to recruit new team members into her Health, Fitness and Wellbeing business and has opportunities for those people looking to build an income and a more secure future. Lisa is recruiting now in Wirral, Cheshire and Merseyside.

Awning Installation from Apollo Blinds, Chester and Wirral

Awnings for homes and business from Apollo Blinds in Chester and WIrral

Oliver Green Kitchen Design and Installation, Wirral

Elliot Fletcher Wealth Management

Apollo Blinds and Curtains, Chester and Wirral

Apollo Blinds and Curtains, Chester and Wirral, supplying and fitting blinds, curtains, Romans, Venetians and awnings to homes and businesses across North West

Free Fizz Mondays and Tuesdays at Pollards Inn, Willaston, Wirral

Do you struggle to face the week ahead after the weekend? Can't wait for the next weekend? Want to go out for a meal and drink to ease your way into the week? Fancy a FREE bottle of Prosecco or House wine? There IS an answer…. Free Fizz at Pollards Inn, Willaston, Wirral, every Monday and Tuesday night. Music: http://www.purple-planet.com

Say "I Do" to a Better You with the Forever F.I.T. C9 Program

Are You Struggling with Stress?

Professional Christmas Decorations

The Christmas Decorators present Christmas Express, a professional Christmas Decorating Service for Everyone. Whatever the size or shape of your home, Christmas Express can decorate the inside AND outside of your home! Contact them directly at www.thechristmasdecorators.co.uk - 0845 190 1909 or info@thechristmasdecorators.com

Awnings by Apollo Blinds, Chester and Wirral

Professional Christmas Decorators For YOUR Home

The Christmas Decorators, famous for decorating major cities, buildings and the homes of the "Rich and Famous", can now decorate YOUR home in time for Christmas. Call 0845 1901909 Available throughout the UK

Transform YOUR Home with Apollo Blinds and Curtains Chester and Wirral

Transform your home with Apollo Blinds and Curtains, Chester and Wirral. With thousands of fabrics, styles fixtures, fittings and accessories they really are a one-stop-shop. Call them now and arrange your free consultation in your home. 01244 561 321

Apollo Blinds & Curtains Chester & Wirral - Curtains and Roman Blinds

Inspiring Ideas - Expertly Delivered, Apollo Blinds Chester & Wirral offer a superb range of Blinds, Romans, Curtains and many other styles to enhance your home. Ring now for a FREE quotation

Christmas Gifts from Forever - Lisa Nuttall

TUUS Sculptures

Beautiful hand-crafted sculptures to celebrate the birth of your child. A perfect gift for new parents. Personalised to show baby's name, DOB and weight.

Pollards Theme Nights

AllPoint Consulting Ltd promotional video for Pollards Inn, Willaston Wirral. Theme nights, posted on Social Media, facebook, YouTube, Twitter, LinkedIn etc. For expert content writing, copy and social content, coupled with detailed social media promotion with benchmarking and measurable results plus reporting, contact us directly

Pollards Inn , Willaston - Summer Garden