Are you looking for a new job? Need to earn more money? Want a little more financial flexibility? Perhaps you have a part-time job and need to increase your working hours? Wouldn't it be great to have an opportunity to work when you want, as hard as you want and for as long as you want! Wirral based Lisa Nuttall is looking to recruit new team members into her Health, Fitness and Wellbeing business and has opportunities for those people looking to build an income and a more secure future. Lisa is recruiting now in Wirral, Cheshire and Merseyside.
Lisa is a Forever business owner and the business is designed to encourage people to grow their own business either through part-time or full-time work around their individual family or work commitments. As an Independent Forever Business Owner, you will earn money through selling and promoting a superb range of market leading Aloe Vera based health and nutritional products. As your business builds, you may then recruit and build your team.
By joining Lisa's team, she will introduce you to the product range and help you start your very own business. She will support you throughout the process and develop your business by offering close support and advice, the same support that she received when starting her very own, successful business.
The Forever business opportunity is open to everyone, no experience or qualifications are necessary as all training and support are provided. All you need is a desire to be successful and a willingness to earn more income. Take a look at some of the benefits you may achieve by joining Lisa:
Extra Income
More time and freedom
Retirement Income
Meet new people
Being your own boss
To help others
A better work/life balance
Achieve your potential
Career satisfaction
Work from home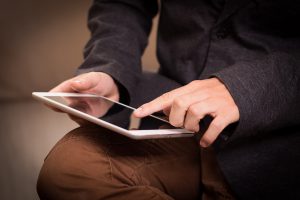 If you are interested and would like to find out more, then please contact Lisa direct immediately as she is recruiting now in Wirral, Cheshire and Merseyside. She will provide you with all the facts and arrange to meet with you to discuss the products and business opportunities available for you.
Give Lisa a ring NOW – 0798 156 8375
E mail her directly – thealoelady@flp.com
Or visit her website – http://freedomtoearn.myforever.biz/
Everyone in Forever supports and endorses the statutory protection that it is illegal for a promoter or participant in a trading scheme to persuade anyone to make a payment by promising benefits from getting others to join a scheme. Do not be misled by claims that high earnings are easily achieved.