Do you understand VAT? Is your business VAT registered? Should you be VAT registered? What is VAT? Does your business have a choice? Does your business meet all the necessary VAT regulations? Are you reclaiming the right levels of VAT? Do you want VAT Made Simple? LBW Chartered Accountants offer a full VAT service and will guide you and your business through the correct procedures and ensure that you are VAT compliant.
Specialist VAT Made Simple advice can help your business meet all the necessary regulations and guide you through the recording and claiming back of all VAT transactions within your business. Correct procedures, record keeping and accounting practices can help this process and ensure that HMRC VAT are happy with your VAT records and reporting. Ultimately, correct VAT advice and understanding can save you and your business money.
LBW Chartered Accountants, based in Bromborough, Wirral, have a specialist VAT team who can help you and your business meet all the regulations – VAT Made Simple. They will advise on whether your business needs to be VAT registered (registration thresholds apply), advise on record keeping and submitting VAT returns, advise on different VAT schemes available to your business and ensure that your TAX returns are compliant.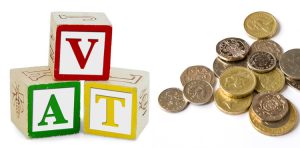 There are many purchases made by a company during the course of its trading practice and it is vital that the correct levels of VAT are paid AND re-claimed by the business. Understanding these rates can be a minefield and businesses can need support in deciphering the rates applied, such as:
Sale of Goods and Services
Commission
Staff Sales
Business Expenses
Vat Free Goods and Services
VAT Exemptions
Charitable Transactions
Read more about VAT and LBW HERE
Why not get in touch with LBW to understand the VAT regulations surrounding your business and to see if you can save money on your tax, or to discuss any other Accounting requirements. Their initial Free Consultation will prove that they are the Chartered Accountants that can help you.
For more information on any of the services provided, contact LBW Chartered Accountants directly for more information:
0151 644 4848